Regular price
Sale price
$29.95
Unit price
per
Sale
Sold out
DIA 30-Day Money Back Guarantee
All DIA gear is backed by our 
30-Day Money Back Guarantee
. If you're not happy with your DIA gear, just reach out to us within 30 days of delivery and we'll refund you your money. It's that simple. See policy for some exclusions, like custom orders.
Description

Medal of Honor Recipient

By DIA

Call-Sign Mako Three Zero Charlie. John Chapman enlisted in the United States Air Force on Sept. 27, 1985, as an information systems operator. But he felt called to be part of Air Force special operations. In 1989, he cross-trained to become an Air Force combat controller. A role he would make legendary.

Fast forward to 2002. Chapman took part in Operation Anaconda. A special operation to push the Taliban out of Afghanistan by establishing a series of observation posts. One such post was Takur Ghar.

Attached to a Navy SEAL Team, they attempted to take control of the mountaintop to establish an observation post, but were repelled by overwhelming enemy firepower. During the helo retreat, a SEAL team member fell from the helo, perishing in the deep snow on the mountaintop.

After returning to safety, the SEAL team and John Chapman decided to return to retrieve their fallen comrade's body. When the team touched down once again on Takur Ghar, they were under heavy fire from multiple bunkers and had to fight uphill in thigh-high snow. Chapman charged through the snow ahead of his team, who were effectively suppressed by the enemy. Chapman killed two Taliban fighters in a bunker at close range. He entered the bunker with a SEAL team member and engaged the heavy machine gun in the adjacent bunker. At which point he was wounded and lost consciousness.

The SEAL team leader saw Chapman lying motionless and decided to retreat downhill with the remainder of his team. Leaving Chapman behind. An AC130 gunship was called in and pummeled the mountaintop in an attempt to destroy the Taliban outposts and to retrieve their fallen comrades. During this time, Chapman experienced the hellacious destruction from his position on the mountain. Danger close is an understatement.

Chapman regained consciousness and continued to engage the enemy coming from all sides by himself, alone. At one point, Taliban made it into his bunker. Killing them in hand-to-hand combat. When another helicopter with Army Rangers approached to rescue him, he charged out of his bunker to protect the helo after it was hit by an RPG. Distracting the enemy with his final remaining rounds long enough for the Rangers to disembark.

Unfortunately, this legendary hero was shot through the heart and killed instantly. In all, his body suffered a half dozen bullet wounds, bruises, and cuts from hand-to-hand combat, but the selfless defense of his position and final charge to protect his comrades earned him our country's highest honor.

DIA Honors this hero with a design of our own representing the shattered frozen earth Chapman died on to take from the enemy. Fighting alone on a mountaintop until his final breath.

A true American hero!

---

This shirt is made especially for you as soon as you place the order. We don't mass produce DIA gear, which is why it takes us a bit longer to get it to you. Making DIA gear on demand helps reduce overproduction & waste, so thank you for making a thoughtful purchasing decision.
Product Info

Materials:

• 100% ring-spun combed cotton
• Heather Grey is 90% cotton, 10% polyester
• Pre-shrunk fabric
• Side-seamed construction
• Standard length

Care Guide:

• Machine wash cold, inside-out, gentle cycle with mild detergent and similar colors. Use non-chlorine bleach, only when necessary. No fabric softeners.
• Tumble dry low, or hang-dry for longest life.
• Cool iron inside-out if necessary. Do not iron decoration.
• Do not dry clean.

Product Tags:

T-shirt, TShirt, Tee, Men, Tops, Adult, Cotton, DIA, DIA Everyday, John Chapman, Combat Controller, Takur Ghar, Afghanistan, Special Forces, Afghanistan, Medal of Honor, American Hero, Mako Three Zero Charlie
30-Day Money Back Guarantee

All DIA gear is backed by a 30-Day Money Back Guarantee. If you're not happy with your DIA gear, just reach out to us within 30 days of delivery and we'll refund you your money. It's that simple. See policy for some exclusions, like custom orders.
Share
View full details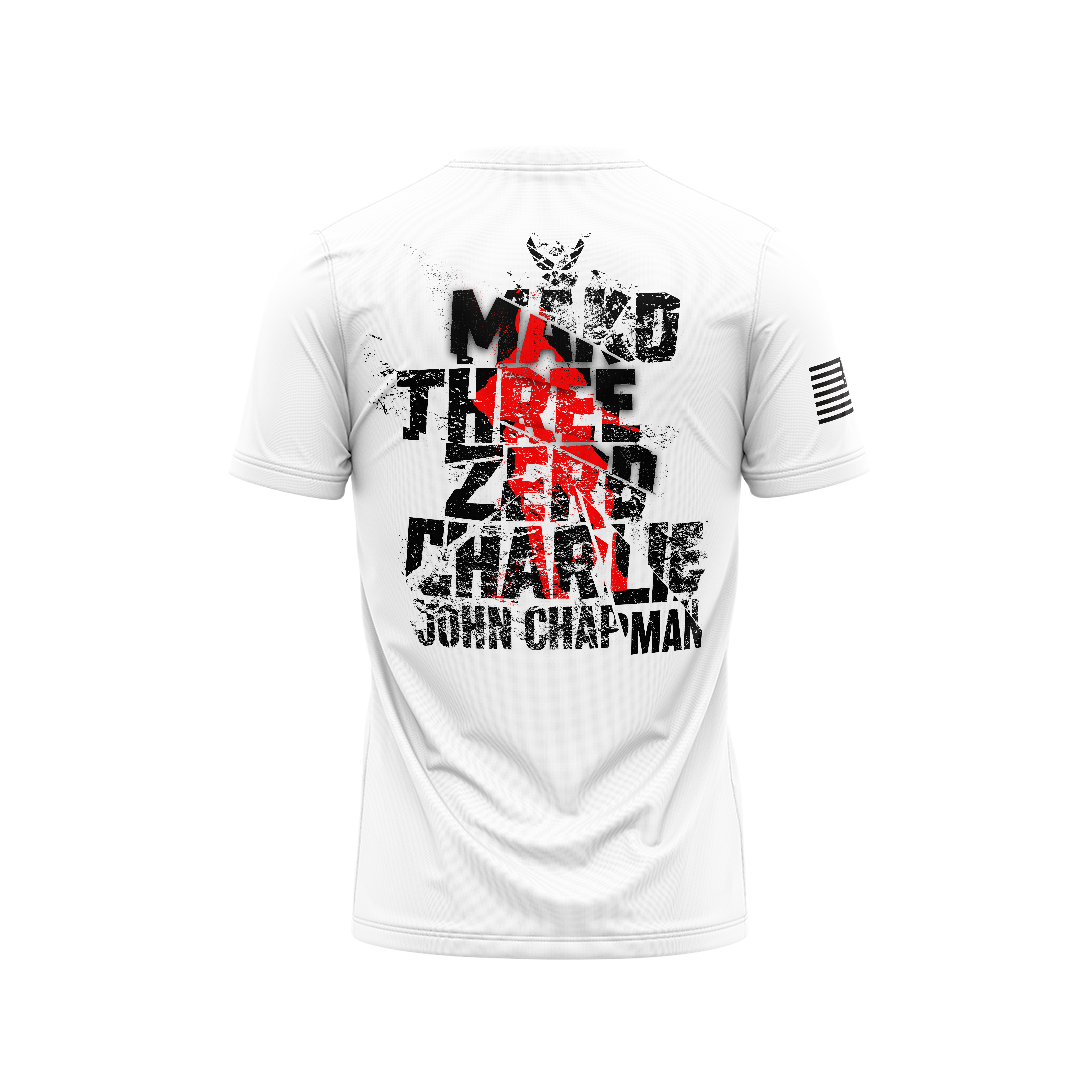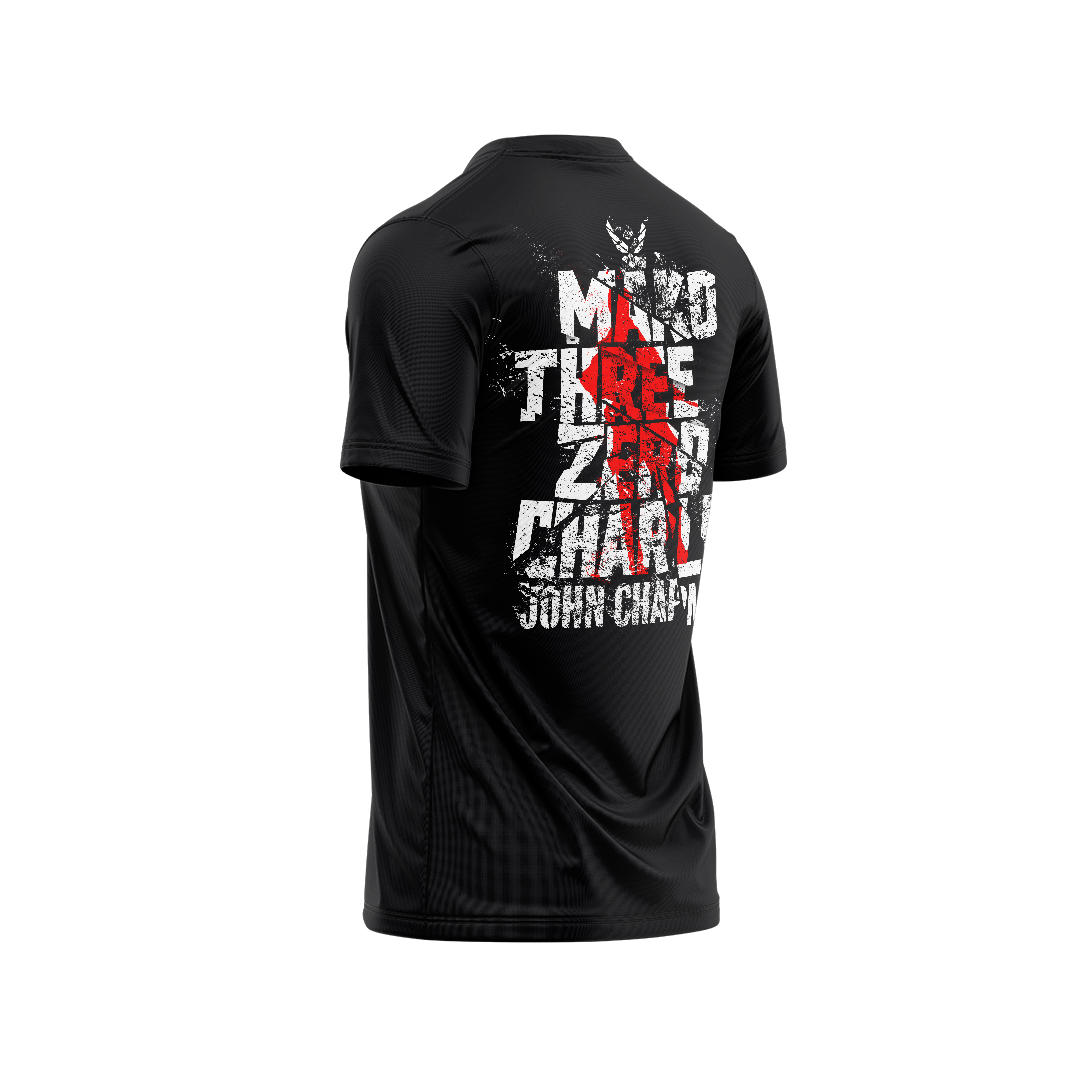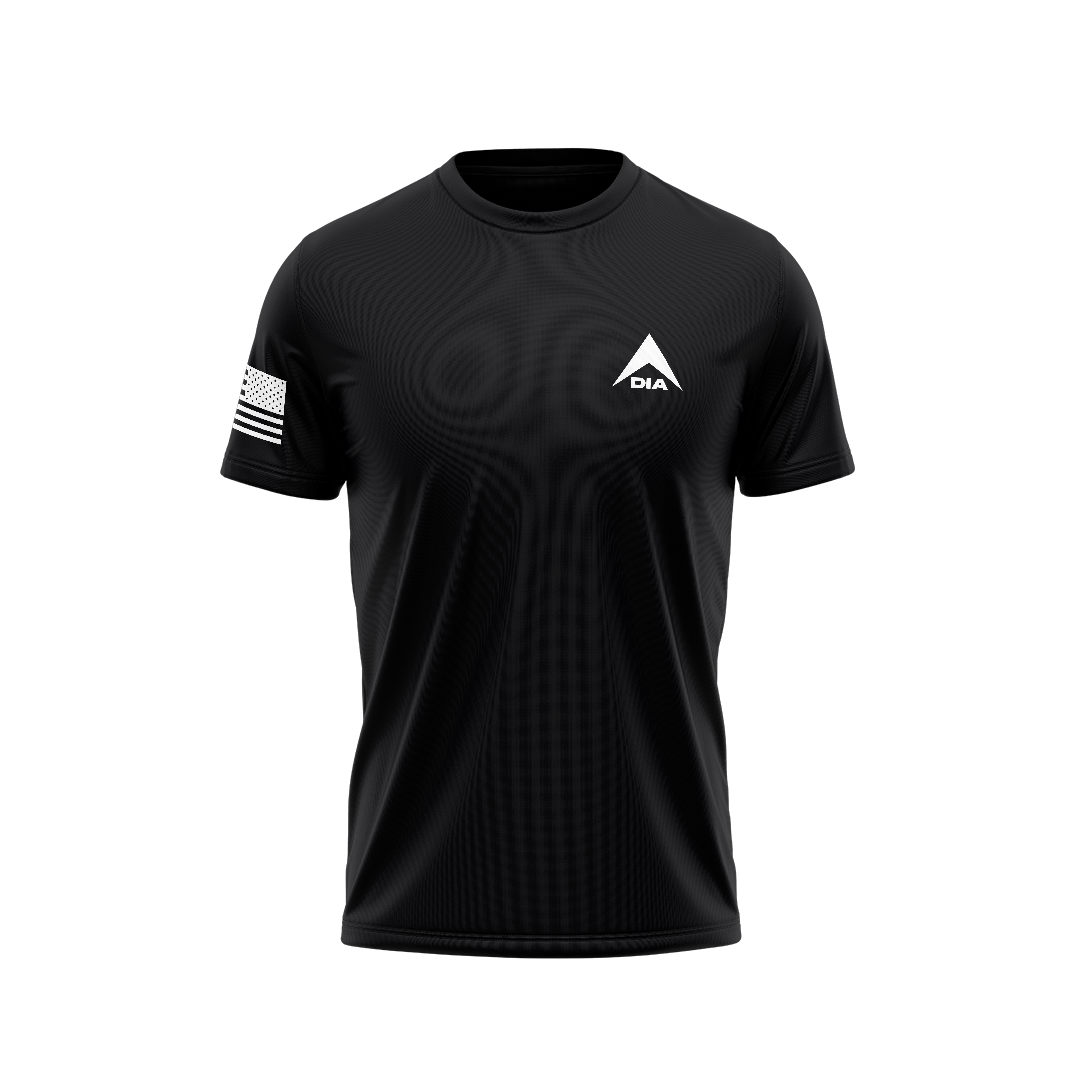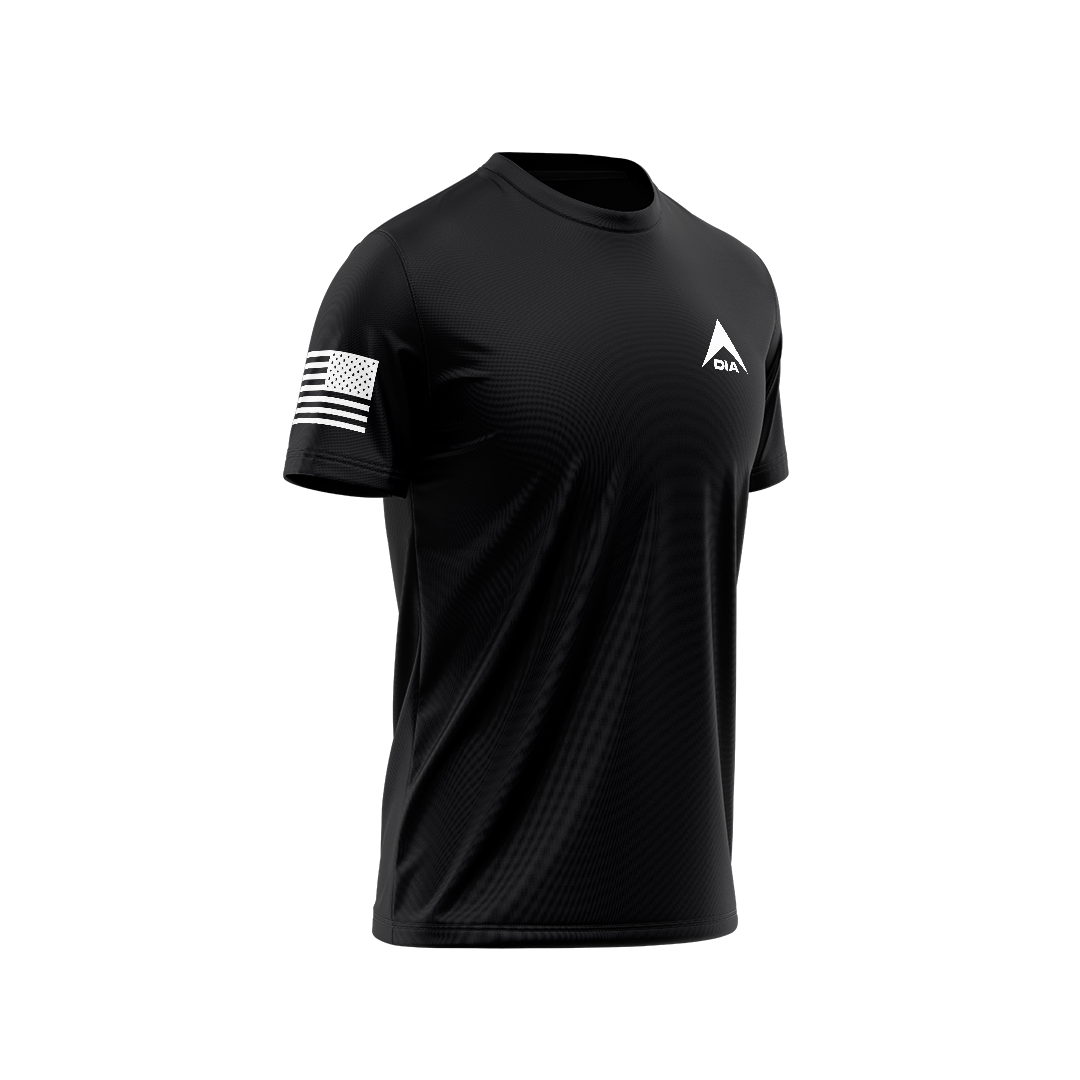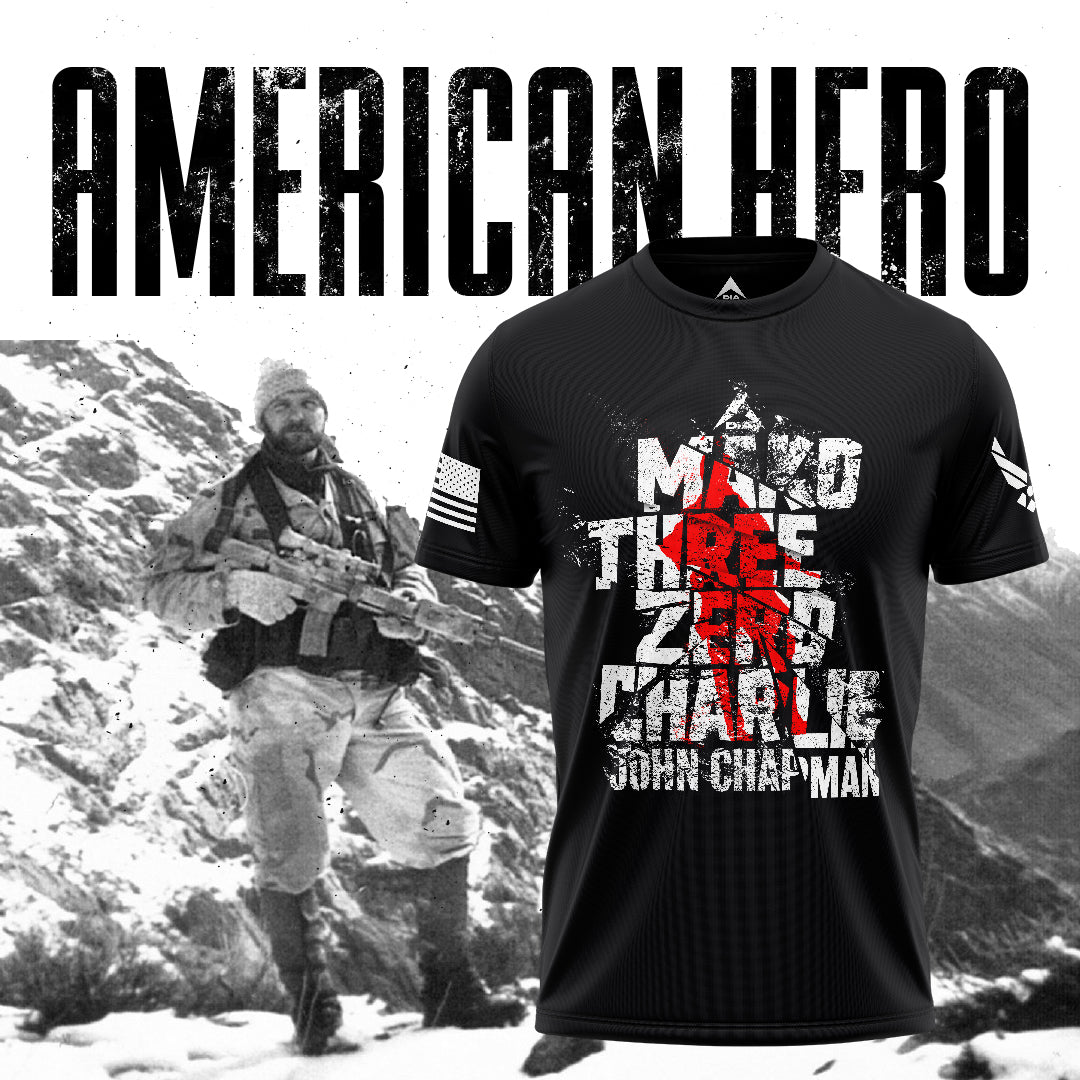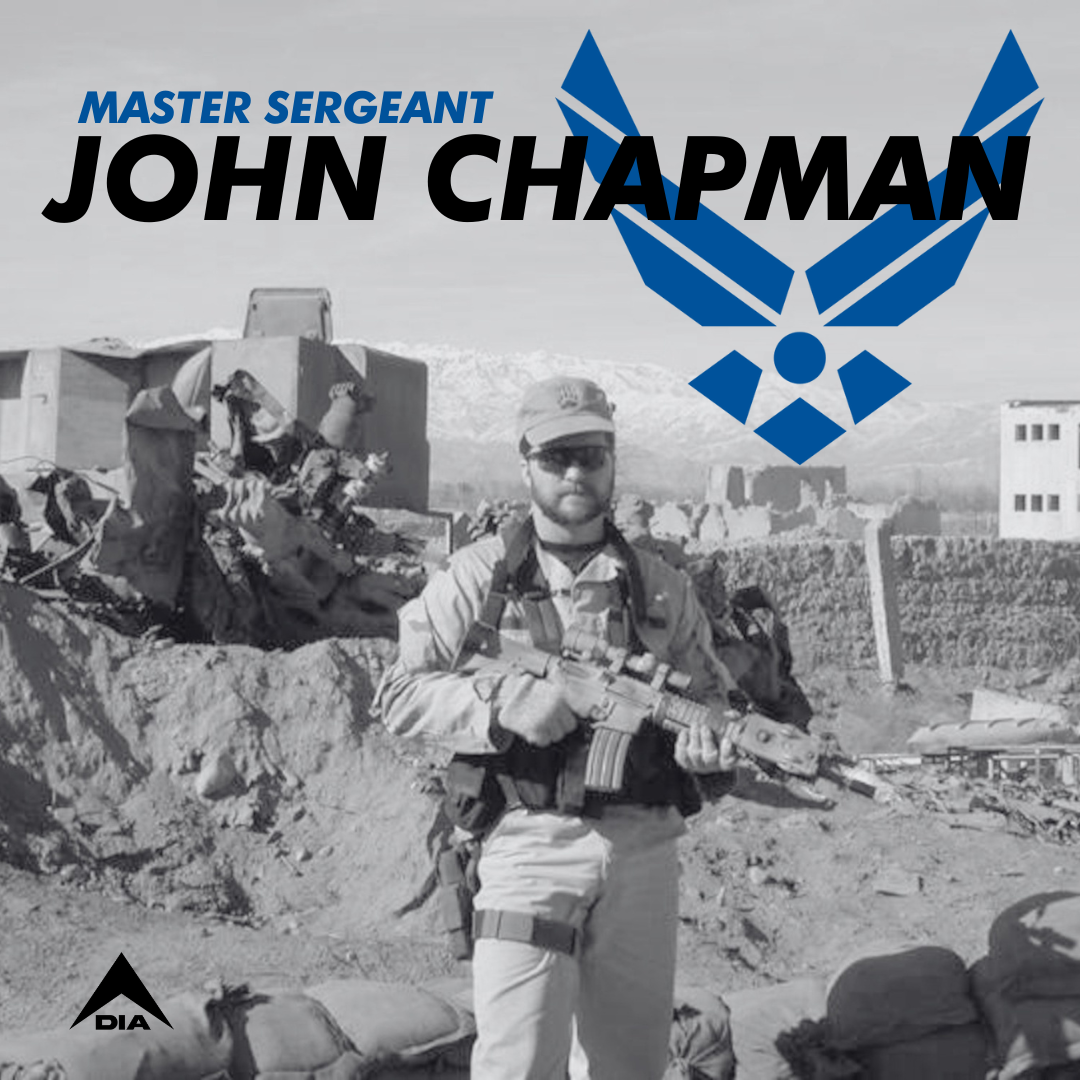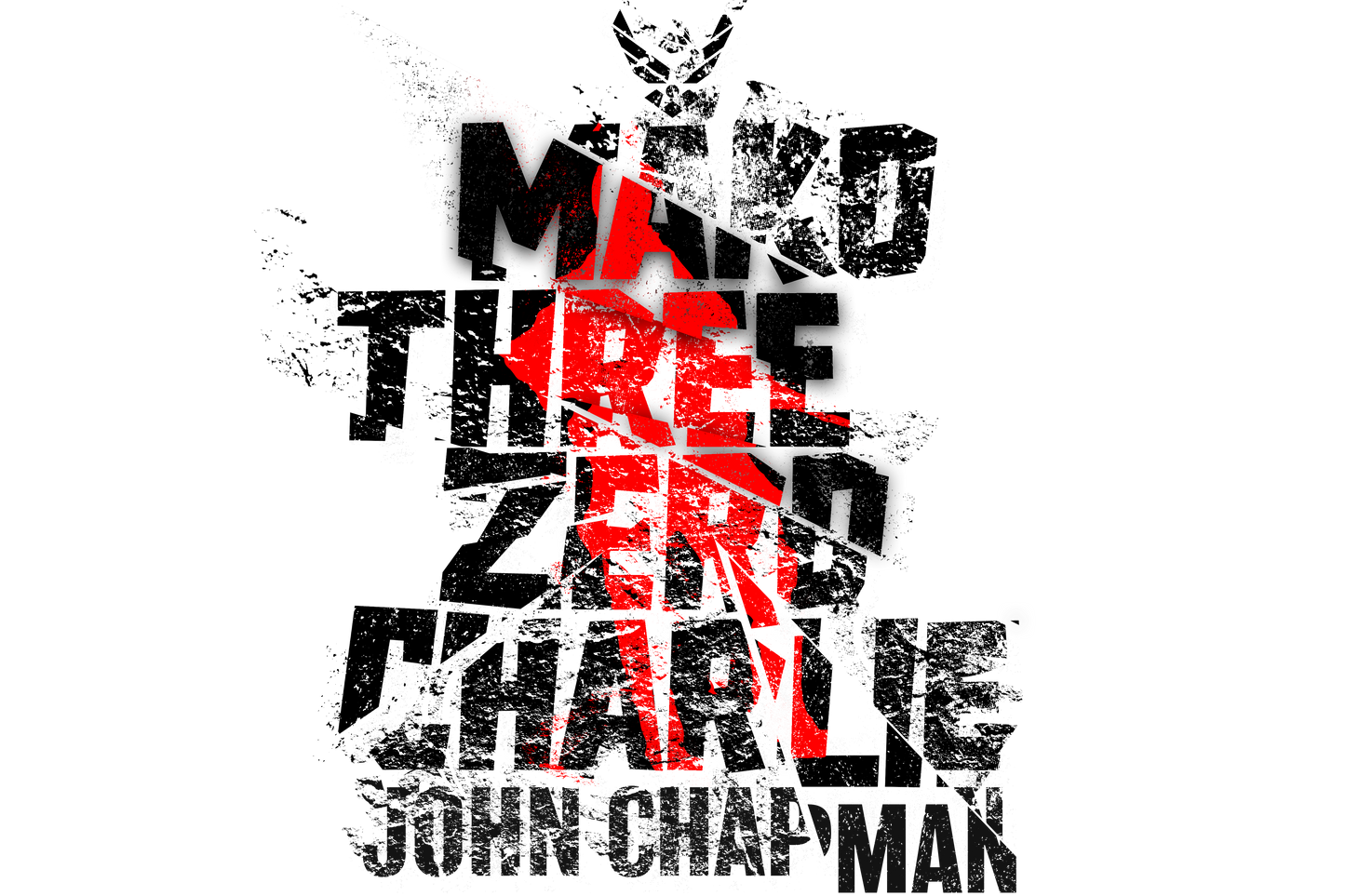 DIA Military Legends: John Chapman Mako Three Zero Charlie Back Print T-Shirt
Never Forget
Great design for those who remember Takur Ghar and CCT Medal of Honor recipient John Chapman.
Thanks for your review Greg!
Our goal is to help people learn about John Chapman and to keep his memory alive. - DIA